Nigeria students gathered today in Lagos to protest poor welfare conditions of students of the University of Lagos (UNILAG) and the unjust rustication of their colleagues. The students, who converged in Yaba, marched to the school gate to demand the reinstatement of 11 students who were rusticated for demanding, among others, adequate welfare for students of the university.
The protest, tagged 'Save UNILAG', was attended by students from various universities in the south-western part of the country who joined their UNILAG colleagues to call on the management of the university to immediately reinstate their colleagues, including Adeyeye Femi, who was rusticated simply for posting an article on his Facebook page.
Sanyaolu Juwon, the spokesperson of the students who addressed the gathering, demanded that the management ​withdraw their decision on different numbers of sessions dished out as punishments to the rusticated students. He observed that the right to peaceful protest is the constitutional right of every citizen of Nigeria, including students.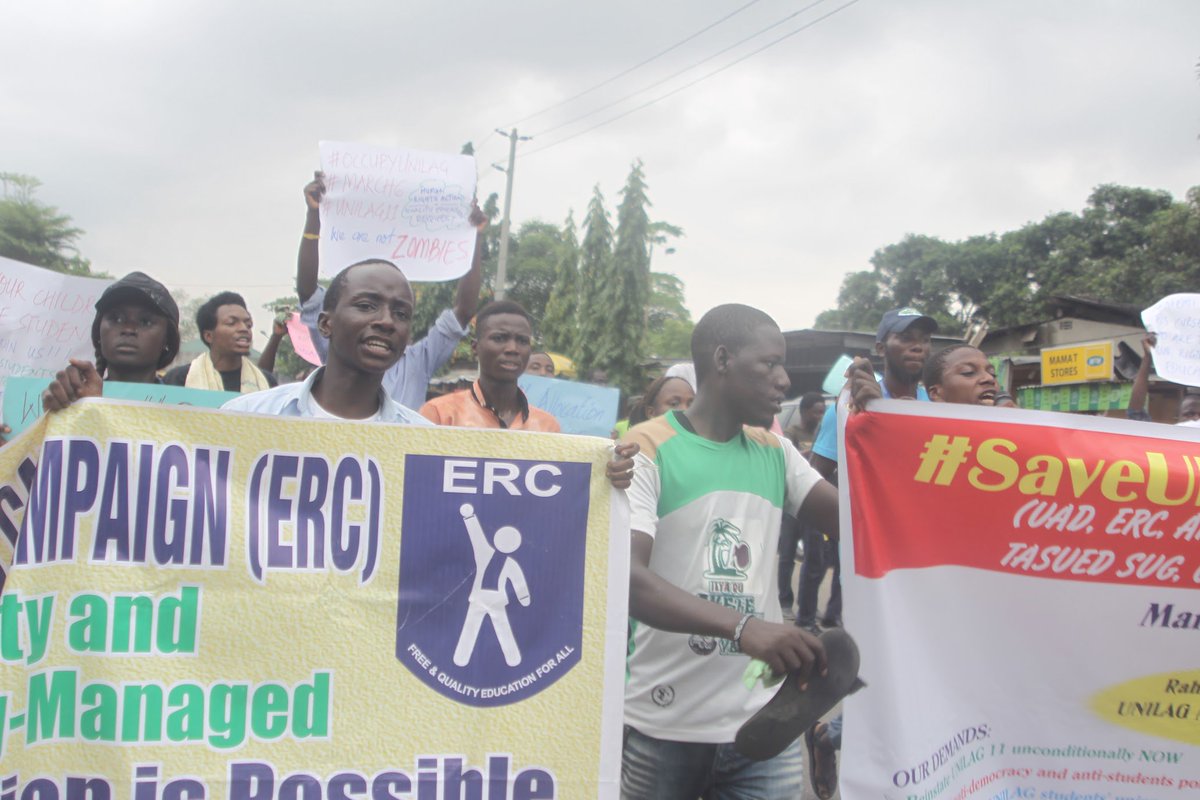 "Those rusticated only voiced out their dissatisfaction with some managerial decision taken at that time and the protest staged was to make the management make decisions on how education will be made easy and convenient for the students," he stated. "It is quite disheartening that those rusticated have been at home for close to a year now. We are hereby calling on the management of University of Lagos to immediately strike out the remaining sessions the students are to serve and make them join their colleagues in class."
Mr. Juwon decried the impending suspension of some postgraduate students who were called to face a disciplinary committee of the school for protesting the huge increase in the accommodation fee and appealed to the Vice Chancellor, Prof. Bello Rahman, to halt the decision to increase the accommodation fee of postgraduate students.
"Some postgraduate students have also been called to face UNILAG student's disciplinary board for staging a peaceful protest to demand a reversal of the school's decision to increase the accommodation fee of postgraduate students. We want the management of UNILAG to know the protest is a right and no punishment should be meted out to anybody that protested. Those called to face the disciplinary board should be allowed to go without punishment and the management should ensure they do not go on with the plan to increase accommodation fee."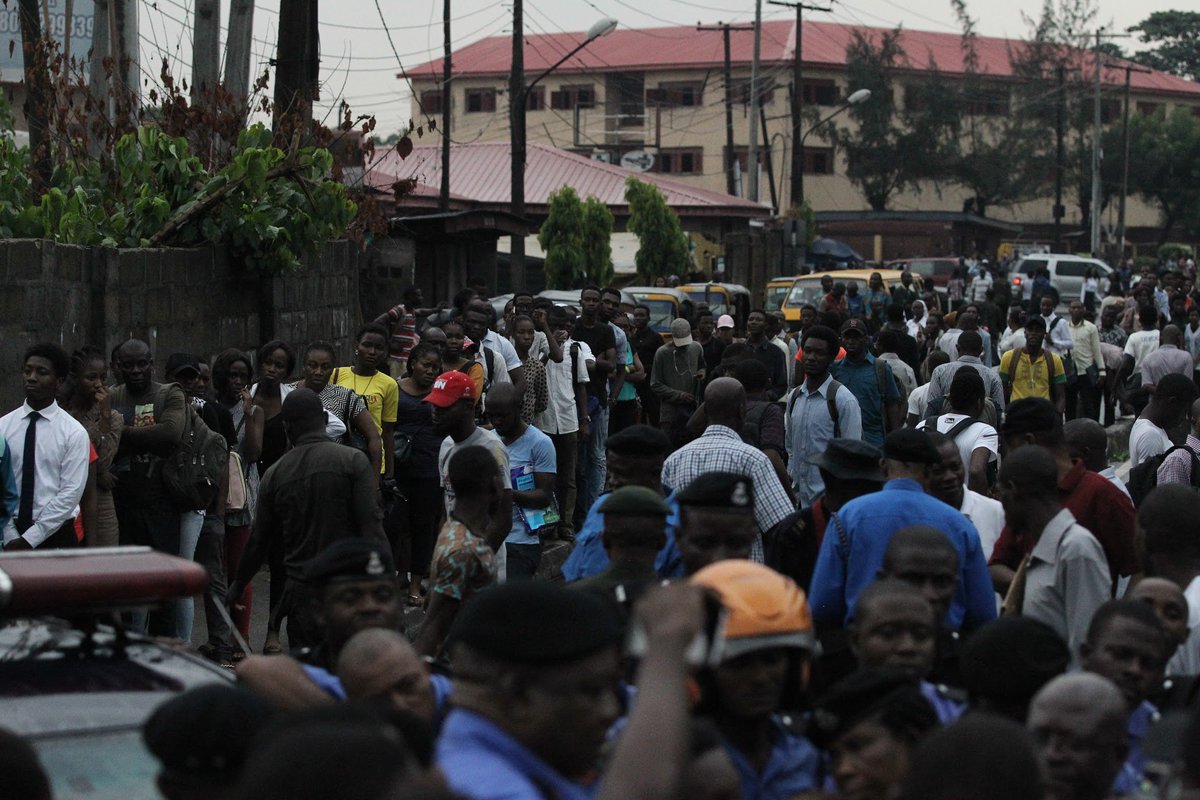 Kunle Ajayi, General Secretary of United Action for Democracy who was present at the protest, lamented how students are being repressed in UNILAG and made unable to express themselves, and he enjoined the management to see to the provision of a proper learning environment for students.
"UNILAG is a place where students are supposed to air their views," he stressed. "Unfortunately, due to the excesses of the management, and scapegoat methods, students can't say anything. UNILAG students are going through hard times and are being forced to keep quiet due to the fear of rustication just like it has been done to some students. We are all here to demand the reinstatement of the eleven students and Prof. Rahman Bello should see to the provision of adequate welfare and improved living conditions for the students."
The Dean of Students' Affairs, Prof. Ademola Adeleke, who spoke on behalf of UNILAG management, guaranteed the protesting students that their demands had been noted. "I have heard your demands and petitions, and I am assuring you that the school management will sit to decide on what will be done concerning what you are asking for."